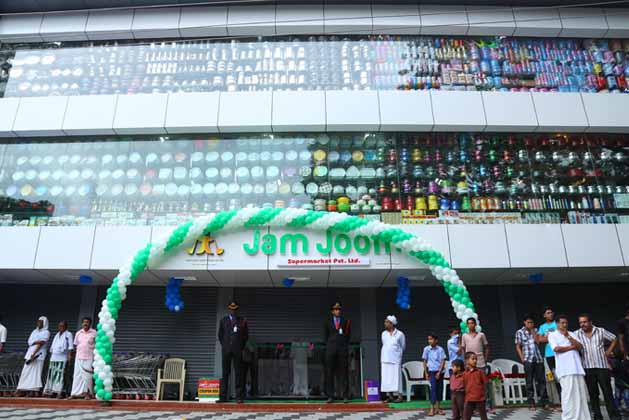 Opened our doors on July 1, 2013.
JamJoom Supermarket, situated in Malappuram District spread across over 15,000 sq.ft. of a three-storey building, Old Juma Masjid Complex, Manjeri Road, Kunnummal, Malappuram.
JamJoom showcases a variety of products in daily home needs at a reasonable price. We are having market experience in the retail industry for the last 2 decades in India and Middle East. We are a private limited company registered in 2012 and our aim is to become a retail business leader in South India.
Our core, as a dynamic driving force in the retail and food sector with an impeccable eye for quality and exceptional service. This commitment has led us to become one of the leading supermarkets in Kerala. JamJoom Supermarket is a one stop shopping experience for all products that would fulfill your household as well as personal needs.